Preparing for the UA to GA4 Migration
Google Analytics has a big change coming up that you don't want to miss. If you want to continue to enjoy the benefits of this free solution, then you'll soon need to make the UA to GA4 migration.
By Q2 of 2023, Google requires all users to update their Google Analytics property type.
Here's what you need to know about that update.
Understanding Analytics Properties
Before diving into the UA to GA4 migration, you must know how an analytics property works. Refreshing this concept is incredibly important for understanding upcoming changes. 
The property is where your online data goes for Google Analytics to process. It's where the system analyzes the data.
So, your Google Analytics property is within your analytics account. Your account is where you log in, view, and organize your data. The processing happens at the property level.
What is GA4?
GA4 (or Google Analytics 4) is Google's newest analytics platform. They released it about two years ago, but it will soon replace Universal Analytics (UA) as the fault digital analytics platform. Soon, Google requires all users to switch to GA4.
Google Analytics 4 measures traffic and engagement across your websites, apps, and platforms.
It has a new way of reporting and functions a bit differently from the previous default, Universal Analytics. GA4 tracks your advertising ROI for you and helps you keep an eye on your websites, social media networking, and apps all in one place.
But how does this differ from Universal Analytics?
Is it Free?
Before diving more into GA4 and what it means, let's talk about pricing. Yes, Google Analytics is still free. The platform's goal is to provide resources for website analysis and improvement for all businesses. This is still a priority for Google, and thus Analytics with GA4 is still free.
Of course, there is also a paid version. However, the difference between the paid and free versions is minimal. The only main difference is that you can process more pageviews.
Key Differences Between UA and GA4
UA used two different properties for processing, one for your Website and one for your App. GA4 uses one property for both app and website data.
Universal Analytics measured two types of user metrics. The first and primary one was called "total users" and it kept track of the total number of users who visited the site. Universal Analytics' second user metric was "new users", which tracked the number of first-time visitors to your website or app.
Google Analytics 4 has three types of user metrics. Like UA, it tracks both the total number of users and the number of new users for a website or app. But GA4's primary user analytic is called "active users".
GA4's active users metric tracks the number of distinct user IDs who are currently engaged in a session on your website or app. Where UA often reported the total users as simply "users," GA4 does the same for its active users metric. Therefore, GA4 can measure across different platforms and devices using first-party data and Google signals. 
You can listen to more of our team's discussion of the UA to GA4 migration in our podcast episode!
Session-based vs Event-based
UA properties divided analytics groups into sessions. The sessions served as the foundation for all reporting. The session includes user interactions on your website in a given time frame. During the session, Analytics gathered and stored all interactions.
GA4 uses an event-based model. You can still view session data, but Analytics collects and stores website/app data as "events." Events include button clicks, page views, user actions, etc. This model collects and sends more specific information about the action that users took. It provides better context to the user, including the geographic location, the value of purchase, or the page title the user visited.
Creating a New Analytics Property
If you try to create an entirely new Google Analytics property now, Google will automatically recommend GA4 as your default analytics platform. To create a new Google Analytics property, click on the blue "create property" button on analytics.google.com. It can be found under the admin section.
Google Analytics will then ask you for a property name, time zone, and preferred currency. For now, you could find the option of creating a Universal Analytics property instead, but it's not recommended because UA will soon be obsolete.
The next page will require you to give Google some basic business info like the business's name, the industry it falls under, and how exactly you plan to use Google Analytics for your business's benefit. 
Read about other key indicators of a healthy online presence.
After clicking create, you'll find yourself on the data stream page, which is where GA4 asks you about whether you'll be using a website, an iOS app, or an Android app. Unlike UA, GA4 considers all of these to be a single property with multiple data streams, rather than multiple analytic properties.
Fill out the last bit of information that Google requires and hit the "create stream" button to obtain your unique GA4 Measurement ID. GA4's tracking code then needs to be placed on your website and/or app in order for it to begin the data collection process.
Lastly, you'll have to add a few recommended or custom events to the data stream that will cause a reaction on your website or app when certain triggers are activated based on the parameters you provide.
Implementing GA4
Now that you've made your GA4 property, you must implement it on your website and/or app. Here is a brief overview of how to do so if you need help. Deploying GA4 with GTM (Google Tag Manager) isn't as hard as it seems, though. You only need to complete five simple steps.
Start by hedging to your website. 
Access the Google Tag Manager at tagmanager.google.com. 
Use the GA4 configuration to create a new tag to implement. In your container, open your workspace and locate the "new" option under tags. Select the GA4 configuration then create your first tag.
After that, you'll need to get your unique Measurement ID before moving forward. Find your Measurement ID under the Admin section of your GA4 property in Google Analytics. There will be a "data streams" box within the said property. When you click on it you'll be able to find a box with your specific data stream, which will give you your unique Measurement ID. Copy the ID to your clipboard and return to GTM. 
Paste the ID into the box provided, review the tag, and publish it.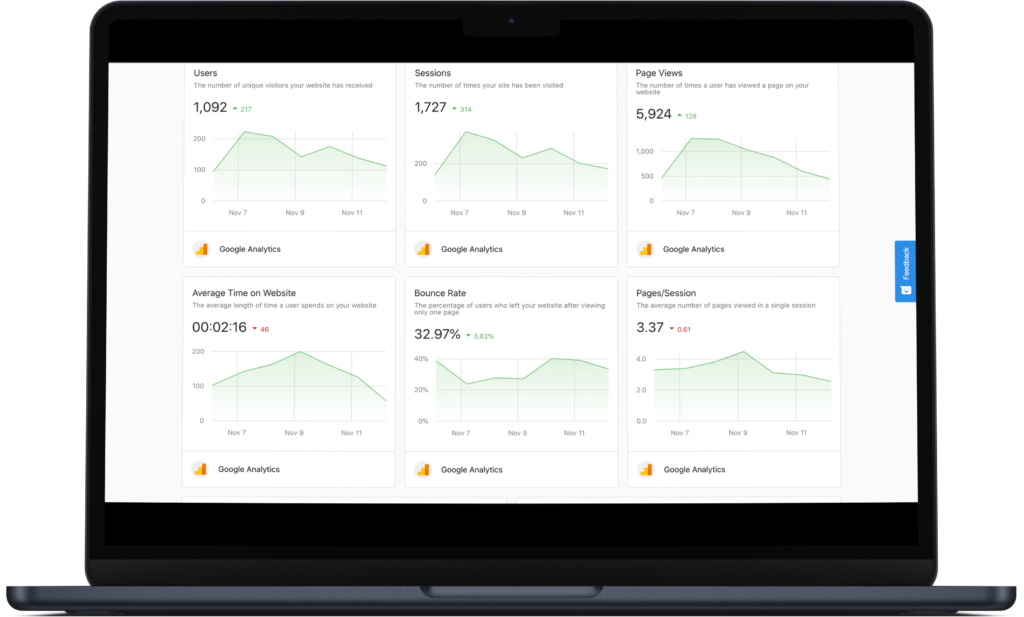 W.D. Strategies is Here to Help with the UA to GA4 Migration
Updating your Google Analytics Property to GA4 is a fast-approaching requirement. Making the change now can save you a lot of stress and time.
But even with the advice above, making the switch can be confusing.
Our experienced team at W.D. Strategies is here to help you prepare for the UA to GA4 migration. Our goal is to make the process as simple and convenient as possible.
That's why we are offering migration meetings. We will help you update your Google Analytics Property and create new tracking dashboards. Our experts will help you better understand your performance and make the most of the analytics.
Schedule your meeting with W.D. strategies today!